Advertising and hotel marketing
We know advertising. Or to be more precise: hotel marketing. Analogue and digital. We analyse target groups and user behaviour and position your offer – in a way that's visible to search engines and attractive for potential customers. We have expert knowledge – of media planning, SEO, SEA, and social media. We plan comprehensive performance marketing campaigns and roll them out on Instagram, Google, or Tiktok, to name just a few. And because we love numbers, we track the success of our measures and bring your business to the forefront of hotel marketing.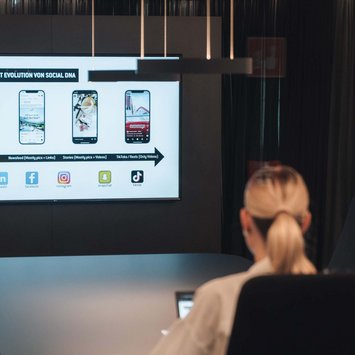 Let our campaigns and projects inspire you.

Advertising doesn't work without a clever marketing plan – and that's exactly what our advertising professionals create. They know what makes a difference in advertising. We can tell you one thing: It's all about the mix! And that's exactly what we develop for your hotel marketing. If you're not already benefiting from strategically thought-out, digital hotel marketing, get in touch with us now.

With cleverly positioned Google and Meta Ads, our experts ensure more enquiries and bookings, as well as measurable success. The user journey can be precisely followed in the analytics account, which can then be used to develop optimisation strategies.

User-specific and accurate – these two adjectives perfectly describe programmatic advertising. Purchasing and sales, as well as when the ad is displayed, are based on various user data – automatically and in real time. Intelligent algorithms control the entire process.

Facebook, Google, Instagram, Linkedin, Tiktok, or Spotify? With us, it's not a case of "either/or", you get what you want. And we help you find out what you really need – that's also part of hotel consulting in South Tyrol from Brandnamic. We know the channels and know which guests can be found where. We devise the best strategies for you, create tactically positioned posts, and skilfully advertise these on selected social media channels.

Want effective advertising on a small budget? Then tourist portals are the perfect platform for you. We help you choose the right portal to reach your target group. Simply put your trust in our many years of expertise.

Südtirol Reise is the portal that shows your business in the best possible light – to great effect and for attractive rates. The option of booking additional themed campaigns and the practical holiday planner ensure that your business can be found even more easily and your enquiries continue to increase.

SEO and SEA are two buzzwords that hide a whole lot of potential for the success of your hotel marketing. With targeted paid and organic measures, you'll climb up to first place on relevant search engines like Google – and attract more relevant users to your website. Our SEO experts always know exactly which measures are needed on Google. They've always got their eye on the ball when it comes to changes and Google updates and keep track of your keywords, campaigns, and more.

Whether they're digital or analogue, when displayed in the right places, out-of-home campaigns are unbeatable when it comes to reach and acceptance. Studies show that out-of-home advertising has a positive effect on the purchase decision and brand image. Our teams take care of your big public appearance.

Flash sales offer the opportunity to book vacant rooms with generous discounts on popular portals with a large reach for a limited time. The limited availability increases desirability and boosts the impulse to snap deals up quickly.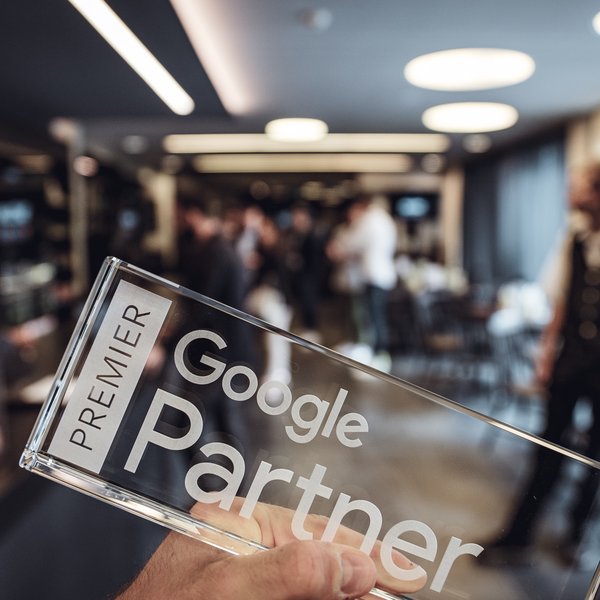 Google Premier Partner and Microsoft Advertising Partner
We know hotel marketing. That's also been recognised by Google, which has certified us – as one of the very few full-service marketing agencies in Italy – as Google Premier Partner and Google Advertising Partner. This accolade shows that our advertising professionals know the trends and have a firm grasp of technology. With Brandnamic, you're putting your project in the hands of exceptional, certified experts – and that's a promise.