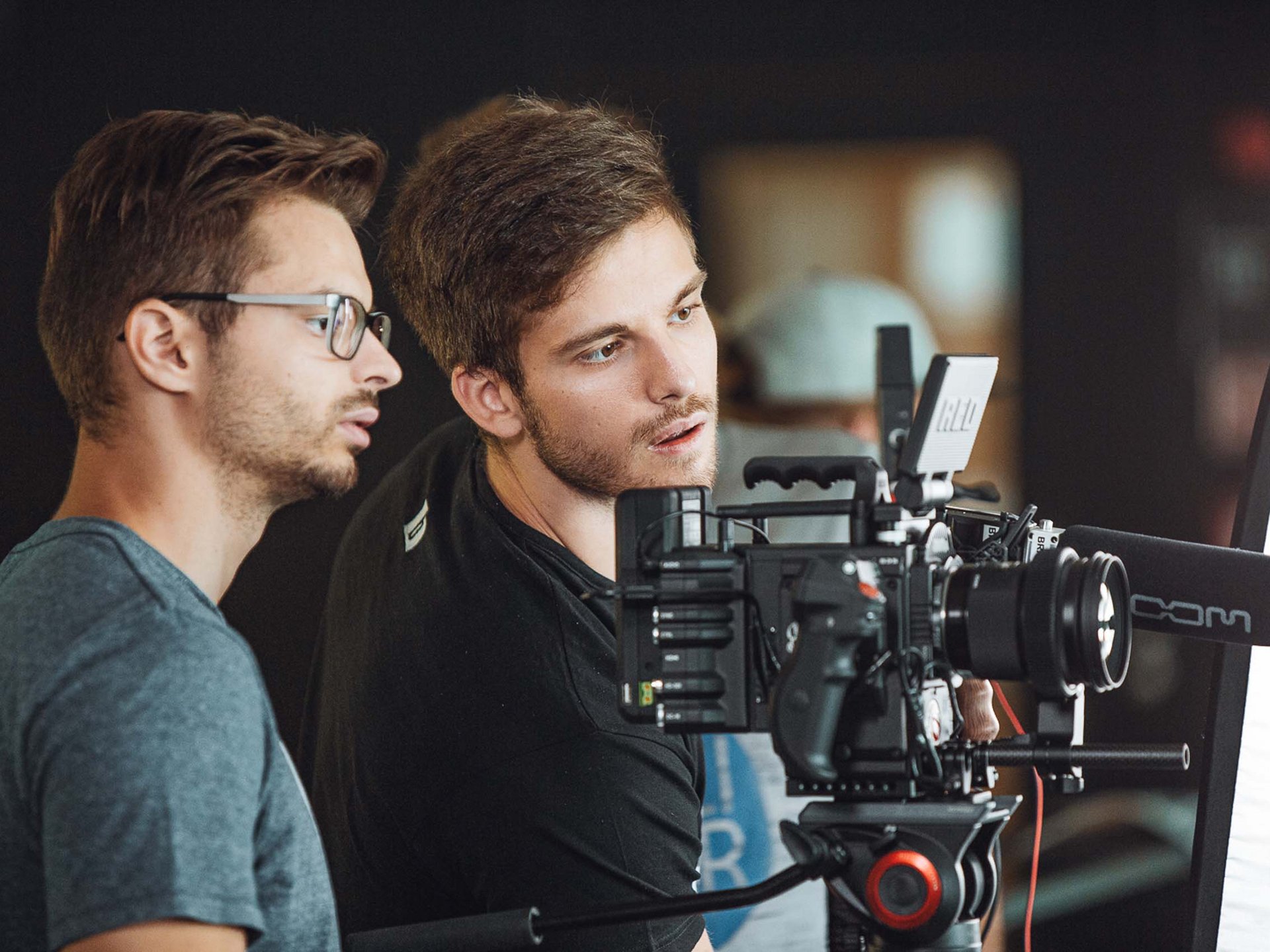 We let videos and photos do the talking for you. We tell stories in pictures. We make your brand alive and tangible. Through emotion-filled shots. Through drone videos. Through perfectly coordinated music, video, and audio. Varied, individual, and catchy. If you want to put your hotel or business in the spotlight, you're in the right place with us.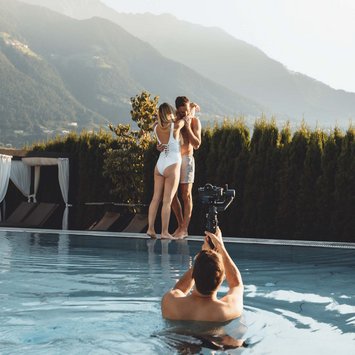 Nothing can tell you more about us than our work.

Which photos do you need for a campaign? How should the key visual look? What poses and gestures make sense? What backgrounds should be chosen for the shoot? We define all of that together with you before a shoot.

Want to see your story as an image film or short video? No problem. Our copywriters develop the script, our videographers create the film. Put your trust in us and let the pictures do the talking!

With top-quality photos, our Visuals team ensures that your business stands out from the crowd of competitors. We have a mobile photo studio and, if you wish, can set up a professional photo shoot directly at your business.

An image film is a short film that presents a business, product, or hotel. We create all kinds of videos for marketing purposes, tailor-made for you.

In a commercial, sales take centre stage. It communicates the core message of a brand or product and awakens positive associations in the viewer.

A trailer is a composite video clip, usually with a short duration, which is used as a teaser for a film, event, or another release.

To achieve success on social media, you need one thing above all: really cool pictures – and those don't usually come about by chance. Our team develops video and photo concepts for your big public appearance and shine a spotlight on your business. Your fans and followers will be impressed!

Drone videos and photography
With pooled know-how and a good feel for the right angle, we create fantastic aerial shots that show your hotel or business from a whole new perspective. Our Visuals team captures professional photos and short films with our high-tech drone.

Drone videos and photography
Podcasts, radio commercials, or Spotify ads – audio marketing is an interesting way of reaching and impressing listeners with a creative message. We help you achieve this.