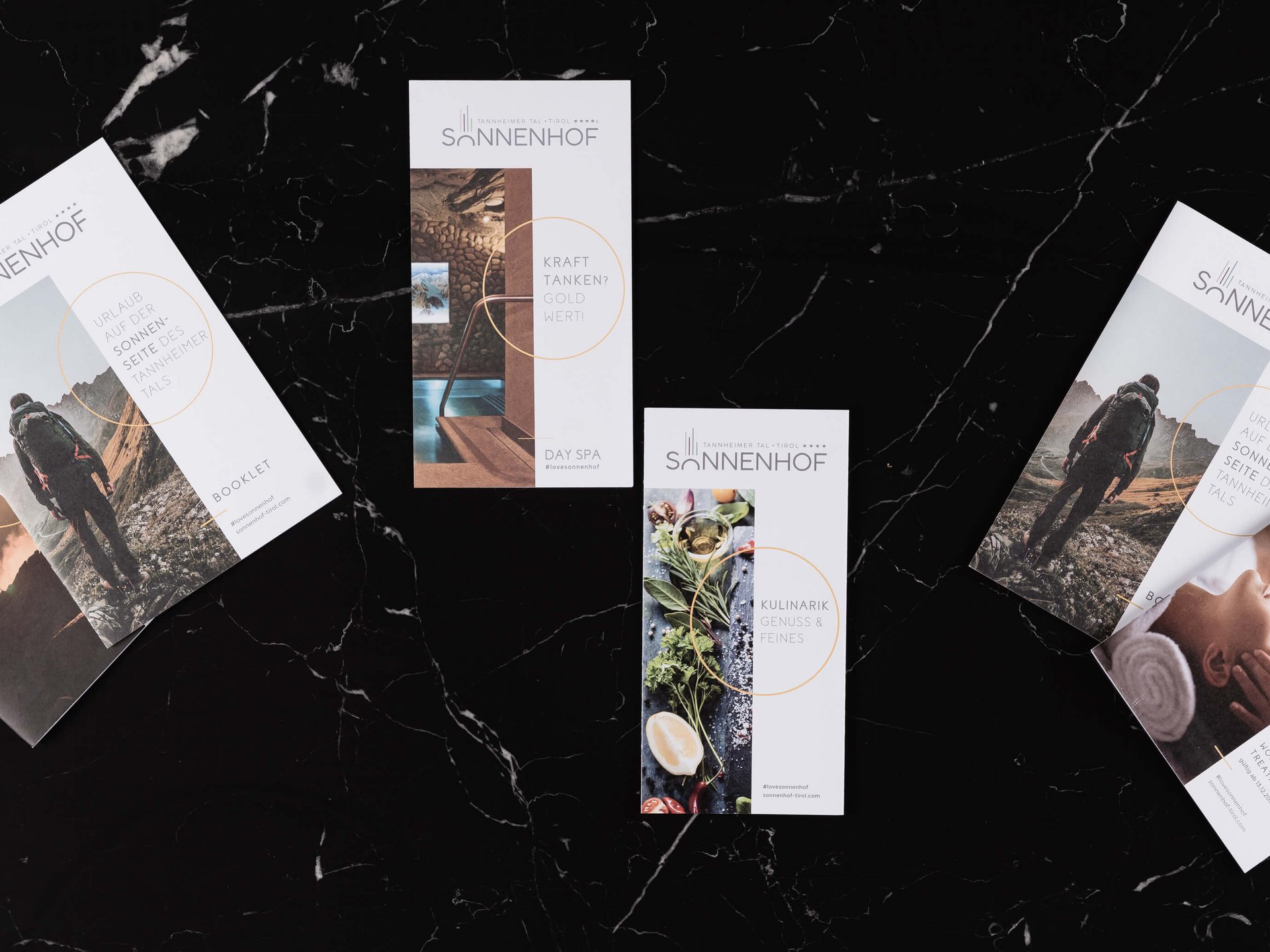 With our designs, we create integrated brand identities. Wow experiences for your guests and customers. We take care of your corporate design. We create and shape – brands, logos, websites, print materials, the future. Whatever you need to reach your goal.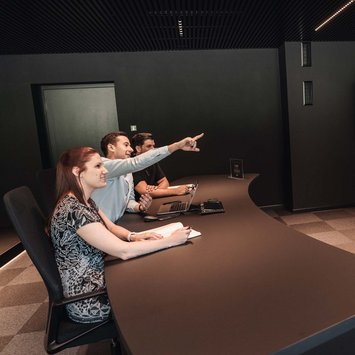 We'll show you what we've designed for hotels and businesses so far!

A logo is a distinguishing feature and can develop into a seal of quality. This makes it all the more important for it to have high recognition value. We design distinctive logos to represent your hotel or business.

Corporate design refers to a business or hotel's overall, uniform appearance. Our designers create a complete concept that reflects your business's identity and develops your visual brand. By working to a consistent graphic concept in print and online, we'll make you unmistakeable.

Image brochures, ads, car lettering, postcards, price lists, postal selfmailers, business cards, letter paper, coasters, key-card sleeves, posters, ice-cream tubs, gift items … The sky's the limit for you and your creativity!

Our web designs combine usability and attractiveness. The result is a stylish end product with an intuitive user experience – the ideal platform for high conversion rates.

Glass bottles with signet, tea caddies with customised labels, soft toys with logo, fruit gums, stone-pine pillows … Bring joy to your guests and customers and leave a lasting good impression with personalised eyecatchers and creative goodies.

Key visuals are the visual guideline for a campaign or brand. They define which photos, elements, and colours will be used in all future advertisements and designs. Our designers find the right key visuals for your brand together with you.

Complete your brand appearance with a high-quality brochure and show your hotel in the best light! Of course, we also create the perfect photos to go in it.

Stationery and business cards
Business cards and stationery are a key part of your corporate design. Together with you, we find the design that best suits your business or hotel.

Stationery and business cards
Whether they're print or online – ads have to be eye-catching. We take care of that and develop ads that are in line with your corporate design.

Stationery and business cards
Do you think that postal mailings are yesterday's news? Think again, because it's much easier to catch your customer's attention in their physical post box than in their inbox.