The holiday of the future
Brand design for Schwarzer Adler in Sterzing


Smart. Dynamic. Innovative.
Our goal
From 2024, a future-oriented hospitality and gastronomy concept will be brought to life within the historic walls of Schwarzer Adler in Sterzing, South Tyrol. Smart, creative solutions will merge together to create a place of total holiday freedom, where boundaries melt away. Brandnamic transformed the extraordinary vision of Schwarzer Adler into an innovative brand design that reinterprets hospitality.
Our mission
A pioneer in the "holiday of tomorrow" – that's how Schwarzer Adler in Sterzing views itself. A holiday here isn't just a break from daily routines, but rather represents an attitude towards life that can be felt over the long term. The powerful brand design created by Brandnamic perfectly encapsulates this innovative aspiration. The striking positioning concept was followed by the logo design, the development of a corporate language, and the creation of a comprehensive and unique marketing concept.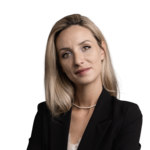 "This was one of those projects that involves you 360°. We started with the discovery of a glorious past and now we want to tell a wonderful new story – cool, chic, and up-to-date. The new Schwarzer Adler really has a lot in store. We look forward to telling you all about it. Stay tuned for 2024!"
Elisabetta Rossi, consultant responsible for Hotel Schwarzer Adler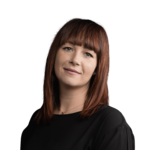 "I'm always thrilled by the process of turning an innovative idea into a strong brand.
When that happens, I know: That's why I love my job!"