A concept that's on the wild side
Communication concept for Rasenfix



Down to earth. Natural. Original.
Our goal
Innovation, an affinity for nature, passion, and a good dose of humour are what set the folk at Rasenfix apart. When they approached us asking for a cheeky, attention-grabbing marketing concept, we knew: It was going to be wild.
Our mission
The creative minds in our Copywriting and Media Design teams asked themselves: How can we best express the total oneness of people and nature? How can we show that Rasenfix's employees really flourish in the work they do? The idea: We'll let human and nature melt together. Thanks to bodypainting, Rasenfix's employees merge seamlessly into their environment and are only seen at second glance. The style of language also reflects harmony with nature. We used this communication concept to develop a fresh, eye-catching campaign.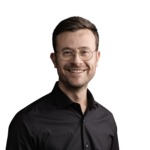 "Rasenfix is made up of a dedicated group of nature lovers. This campaign makes their passion visible."